Electrical Panel Repair and Replacement in Post Oak Houston, TX
The electrical panel is one of the most important components for power distribution in Post Oak homes and businesses. This central unit routes electricity from utility lines out to the various circuits. The breaker panel and its circuit breakers help prevent dangerous overloads.
When your panel shows signs of trouble like tripped breakers or flickering lights, have a professional inspection right away. Catching issues early allows for less expensive repairs versus full panel replacement. Putting off upgrades can create safety hazards and power outages.
This guide from the experts at Smart Choice Electrical will cover:
Common signs your home or business panel needs attention.

Whether to repair or replace an outdated electrical panel.

What to expect with panel installation and capacity upgrades.

Hiring our trusted Post Oak electricians for your panel project.
With decades of experience providing outstanding electrical services to both residential and commercial customers, Smart Choice Electrical can help keep your panel in top shape.
We serve homes and businesses alike in Post Oak and surrounding neighborhoods. Keeping your electrical panel working properly is a key investment for any property. Our electricians are available 24/7 for emergency electrical repairs when issues arise.
Let our experts ensure your panel meets your needs! Call Smart Choice Electrical for all your electrical needs, including emergency repair services in Post Oak.
Signs Your Post Oak Home Needs Electrical Panel Attention
So you flipped the kitchen light switch and the lights barely flickered, then went out completely. Or maybe you've noticed some breakers tripping randomly even when you aren't running major appliances. These are common signs your home's electrical panel may need attention.
Don't ignore these panel issues! Catching small problems early on allows for quick, affordable repairs by a professional Post Oak electrician like Smart Choice Electrical. Putting it off can lead to bigger headaches if you eventually need full panel replacement.
Here are some of the most common indicators that your electrical panel could be having problems:
Tripped breakers: If you have to frequently reset breakers that trip for no obvious reason, it likely means the panel needs service.

Flickering lights: Lights that dim, brighten, or flicker often hint at a problem with the electrical panel or wiring.

Buzzing/humming coming from the breaker panel likely signals a loose connection that needs to be repaired.

Burning smell around the panel can mean overheated wires and a fire hazard!

Discolored/warm breakers indicate the circuit isn't operating safely. Time for an electrician visit.

Old fuse box panel: Upgrading to a modern circuit breaker panel should be a top priority.

Not enough circuits for your home's needs: Time to consider panel upgrades to add capacity.
Frequent tripped breakers
Faulty breaker, overloaded circuit
Flickering lights
Loose wiring connection
Burning smell by panel
Overheated wires
The experienced team at Smart Choice Electrical can quickly diagnose any panel issues and recommend appropriate repairs, upgrades or complete panel replacement if needed. We want your family to stay safe and the power to stay on!
When To Repair vs. Replace Your Electrical Panel
So you've noticed some of the warning signs that your Post Oak home's electrical panel needs help. The next step is deciding whether to repair issues with the existing panel, or do a complete panel replacement.
The pros at Smart Choice Electrical examine several factors to determine if panel repair is the best option, or if replacement is the safer, longer-lasting solution.
When Electrical Panel Repair May Suffice
If the issue is localized, like a faulty circuit breaker or loose wiring connection, a repair may resolve it.

Upgrading individual component parts like breakers can be done, avoiding full replacement.

Minor issues like broken or missing panel cover parts can be inexpensively repaired.

If the panel ampacity meets your home's needs, repairing other damage may make sense.

If the panel uses modern circuit breakers, just replacing old fuse box components may suffice.

For budget reasons, homeowners may opt for shorter-term repairs over full replacement.
When It's Time for Electrical Panel Replacement
If the panel is very old, replacement parts may no longer be available.

Older makes like Zinsco, FPE, or Murray panels are known fire hazards - replacement strongly recommended.

Upgrading home with additions or more electric devices needs higher panel ampacity.

Aluminum wiring in the panel causes safety issues and requires replacement.

Aesthetic reasons like upgrading from an ugly old fuse box to clean circuit breaker panel.

Flooding, fire damage, or corrosion may make repairs impossible.
The electrical pros at Smart Choice guide you through this decision process. We outline the pros and cons of repair vs replacement for YOUR specific situation. Keeping your family safe and minimizing costs are our priorities.
Repair
Localized issue, only minor fixes needed
Replace
Major damage, insufficient capacity
Trust our decades of electrical expertise to advise if your panel needs repair or replacement. We handle all permitting and provide responsive, skilled service you can count on. Let us keep the power flowing in your Post Oak home or business!
What To Expect With Post Oak Electrical Panel Installation
So you've decided it's time to upgrade your home's electrical capacity with a new panel installation. What's the process like to get your Post Oak property powered up? The experts at Smart Choice Electrical walk you through what to expect.
Electrical Inspection and Permits
The first step is an inspection of your existing electrical panel by our licensed electricians. We diagnose any issues and recommend the ideal panel size and type to suit your home's needs.
We pull all required permits for the project and handle the paperwork. The city electrical inspector will also exam the work after completion.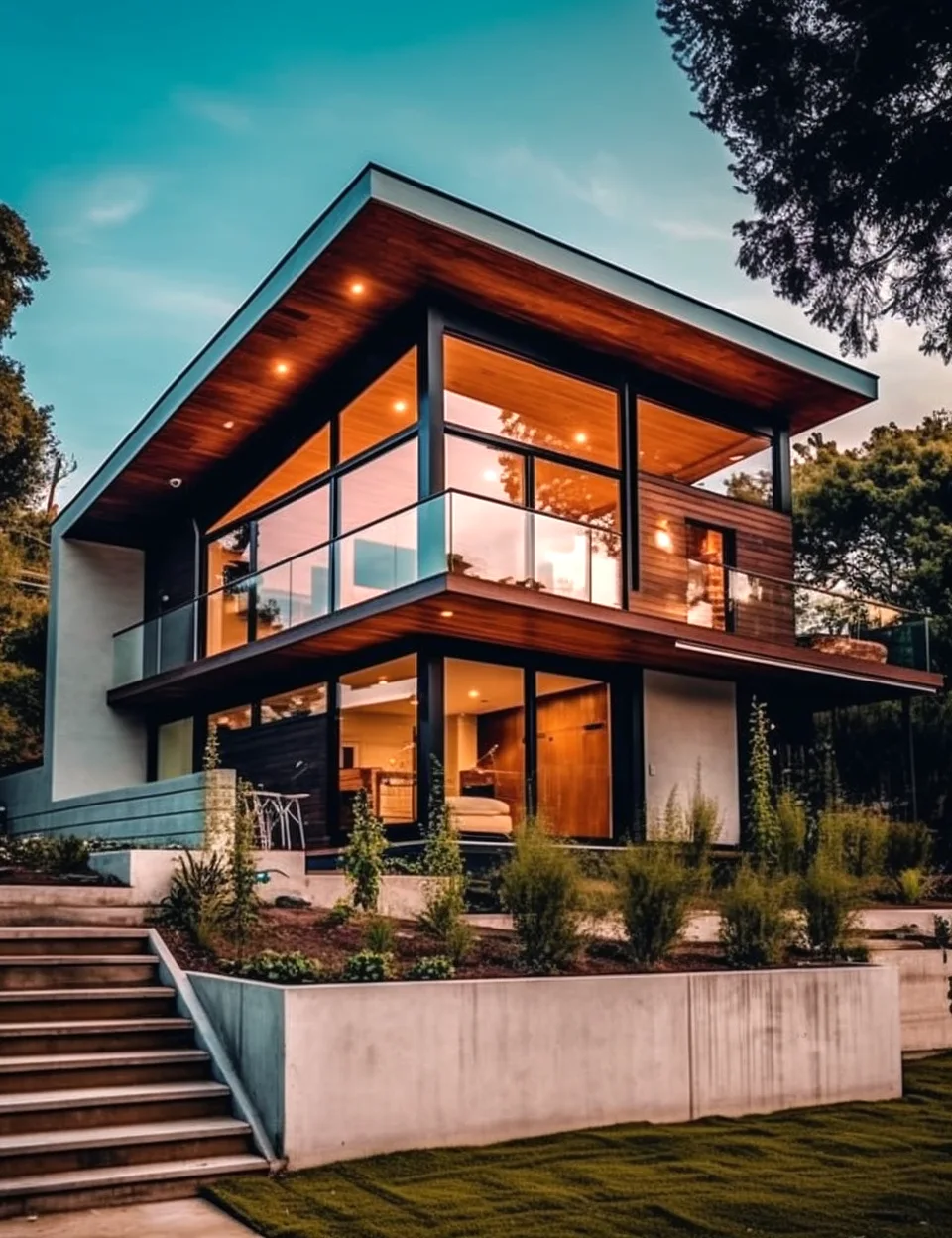 Preparing for New Panel Installation
Before the new panel installation, be sure to:
Turn off or unplug electronic devices and computers to avoid damage.

Plan for power outages - no lights, AC, kitchen appliances while work is underway.

Remove items blocking access to the current electrical panel.
Step-by-Step Panel Replacement Process
Our team takes care of the entire process:
Disconnect power at main breaker and meter.

Remove old electrical panel and disconnect all wiring.

Install new panel and re-connect circuits to new breakers.

Bond the panel and ground all connections.

Re-connect power and do functionality checks.

Clean up work area when finished.
We strive to minimize disruption and give you updates if any schedule changes. Most panel swaps take 6-8 hours.
Factors Affecting Project Cost
Size of home and number of circuits

Amp capacity needed

Type of replacement panel

Extra repairs required

Additions like new circuits
To give you an estimate, we consider:
Labor time and hourly electrician rates

Cost of new panel and components

Any repairs needed before new installation
Why Smart Choice Electrical for Your Panel Installation?
Decades of experience with all types and sizes of electrical panels

We handle permitting and inspections

Professional project management from start to finish

Highly trained technicians do the work correctly

Friendly customer service and transparent pricing

Available for quick repairs in electrical emergencies
For a new panel installed safely and hassle-free in your Post Oak property, choose Smart Choice Electrical. Call us when you're ready to schedule!
Upgrading Your Post Oak Home's or Business Electrical Panel
Many Post Oak homes and businesses still rely on outdated 60- or 100-amp electrical panels installed decades ago. Upgrading to a new 200-amp or higher capacity panel provides major benefits. The experts at Smart Choice Electrical explain when and why you should consider a panel upgrade.
When Is It Time to Upgrade Electrical Capacity?
Some signs it's time for an upgrade:
Frequent tripped breakers or blown fuses

Wanting to add more electric appliances and devices

Charging an electric vehicle at home

Adding a pool, hot tub, or spa

Completing renovations or room additions

Converting to electric heat or AC

Noticeable dimming of lights when major devices turn on
If your home's needs exceed the current panel capacity, it's wise to upgrade before problems occur.
Key Benefits of Upgrading Electrical Panel
Eliminates tripped breakers by raising capacity

Allows for power-hungry appliances like dryers and EV chargers

Enables additions like pools and home expansions

Allows running multiple high-wattage devices safely

Improves home resale value significantly
Today's modern households need 200 amps or more. Smart Choice Electric will determine the ideal capacity based on your home's electrical requirements.
What's Involved in Scheduling a Panel Upgrade?
The process with Smart Choice Electrical is smooth:
Consultation to evaluate your needs

Recommendation of appropriate panel size

Obtaining all necessary permits

Installation of new panel by certified electricians

Ensuring all circuits are properly connected

Confirming appliances and devices function properly

Providing safety checks and follow-up
Hiring a Licensed Electrician for Panel Work
Electrical panel projects require the expertise of licensed professional electricians like those at Smart Choice Electrical. Don't take risks by having unqualified people handle your Post Oak home's or business electrical system.
Working inside a panel means direct exposure to potentially fatal shock hazards. Our certified electricians have years of training and experience to safely repair, upgrade, or replace your panel.
When hiring an electrician, be sure to ask:
Are you licensed and insured for this type of electrical work?

How much experience do you have specifically with panel projects?

Will you pull all required permits and arrange inspections?

Do you offer warranties on parts and labor?

What precautions will you take to ensure safety?
Smart Choice Electrical meets the highest standards:
Fully licensed, bonded, and insured

Over 20 years experience in Post Oak

Handle all permitting and inspections

Use only high quality, UL-approved parts

Detailed safety protocols protect your home

All work is guaranteed
For home electrical projects both big and small, Smart Choice has the expertise and customer service to meet your needs. Call us for a panel inspection and free estimate today!
FAQ about Post Oak Electrical Panels
Looking to better understand your home' or business electrical panel? Here are answers to some frequently asked questions by Post Oak home and business owners about electrical panel repair, replacement, and installation.
The cost depends on the panel size, number of circuits, type of replacement breakers, and labor involved. Expect to pay $1,200 - $3,000+ for a complete panel replacement. Upgrades to 200 amps or more can run higher. The electricians at Smart Choice provide written estimates after assessing your specific needs.
A typical 200 amp residential panel replacement takes 6-8 hours, depending on home size and circuits involved. Expert electricians like those at Smart Choice Electrical have the experience to complete jobs efficiently.
Many Post Oak homes and businesses still have 60-100 amp panels from decades ago. Upgrading to 200 amp or more helps handle increased electric usage from appliances, A/C, pool/spa equipment, and electronics. The Smart Choice team can advise the ideal capacity.
Frequent tripped breakers, flickering lights, discolored/warm breakers, buzzing from the panel, or lack of capacity for your needs indicate replacement should be considered. Smart Choice diagnoses issues to determine if replacement is warranted.
Replacing a fuse box with a modern circuit breaker panel is typically recommended. Breaker panels have added safety benefits and are more convenient. The pros at Smart Choice help guide you through this decision.
Let our licensed electricians inspect your panel and keep your Post Oak home powered safely!
Keep Your Post Oak Home or Business Powered Up
Maintaining your electrical panel is key for powering and protecting your home or business safely. Don't ignore warning signs like tripped breakers or flickering lights. A problem left unaddressed can result in more extensive repairs or costly panel replacement down the road.
The team at Smart Choice Electrical has the skill, experience, and customer service to diagnose issues and keep your electrical system running smoothly. For professional panel inspections, repairs, or installations, contact us today! Invest in the safety of your family and home with Smart Choice Electrical.